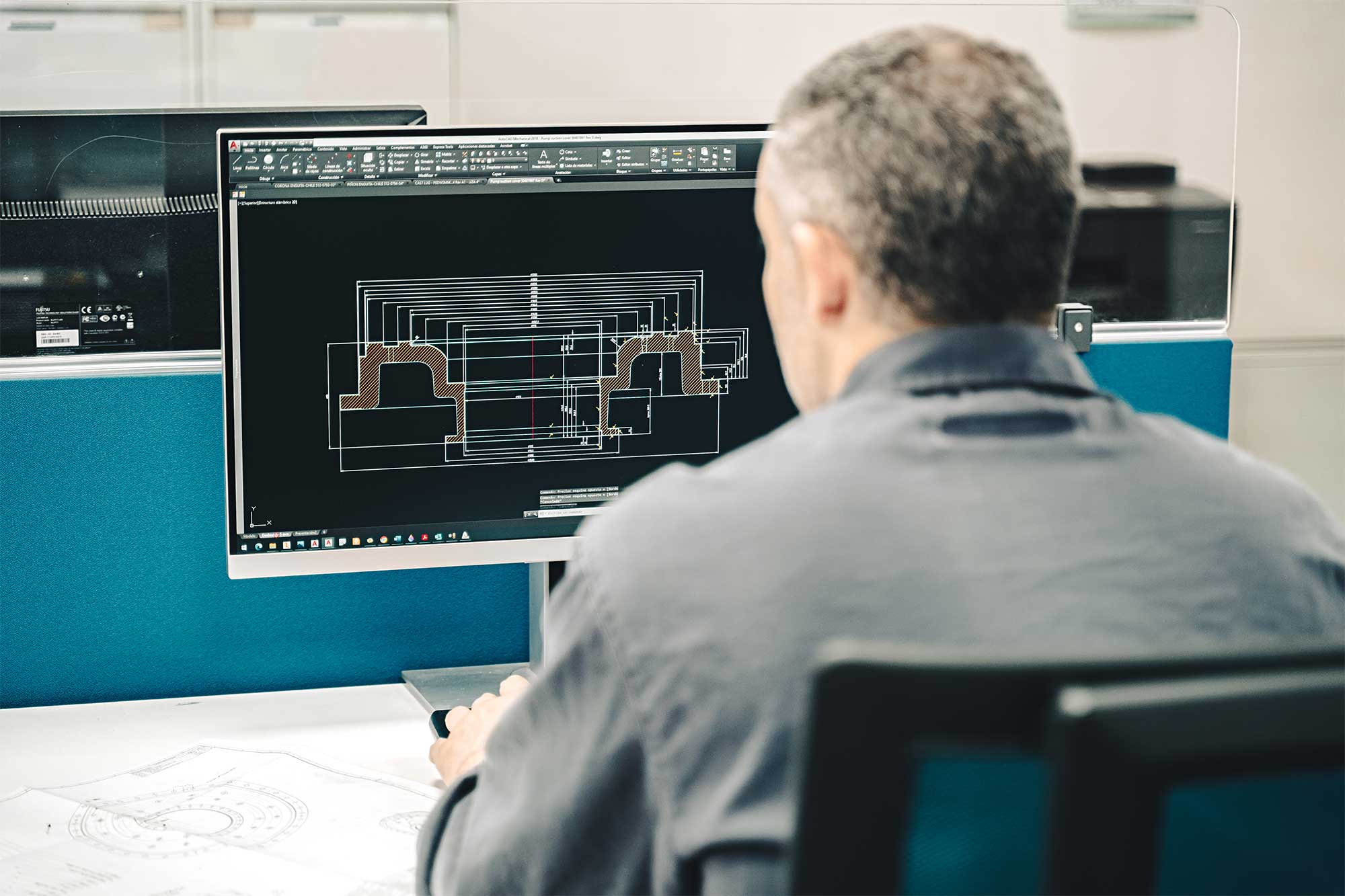 This section is   available to collaborate with our customers in the design of the castings. Proper design facilitates the application of the most modern fusion techniques to obtain the quality required in the specifications.
When a customer entrusts us with the manufacture of a part, our engineers, with extensive experience, carry out the sizing calculations, the location of feeders and casting systems. They study the best conception of the model, prepare the drawings for its construction and define the most suitable molding process for each type of part, indicating important aspects to be considered such as melting speed and temperature, mold areas to be protected, etc.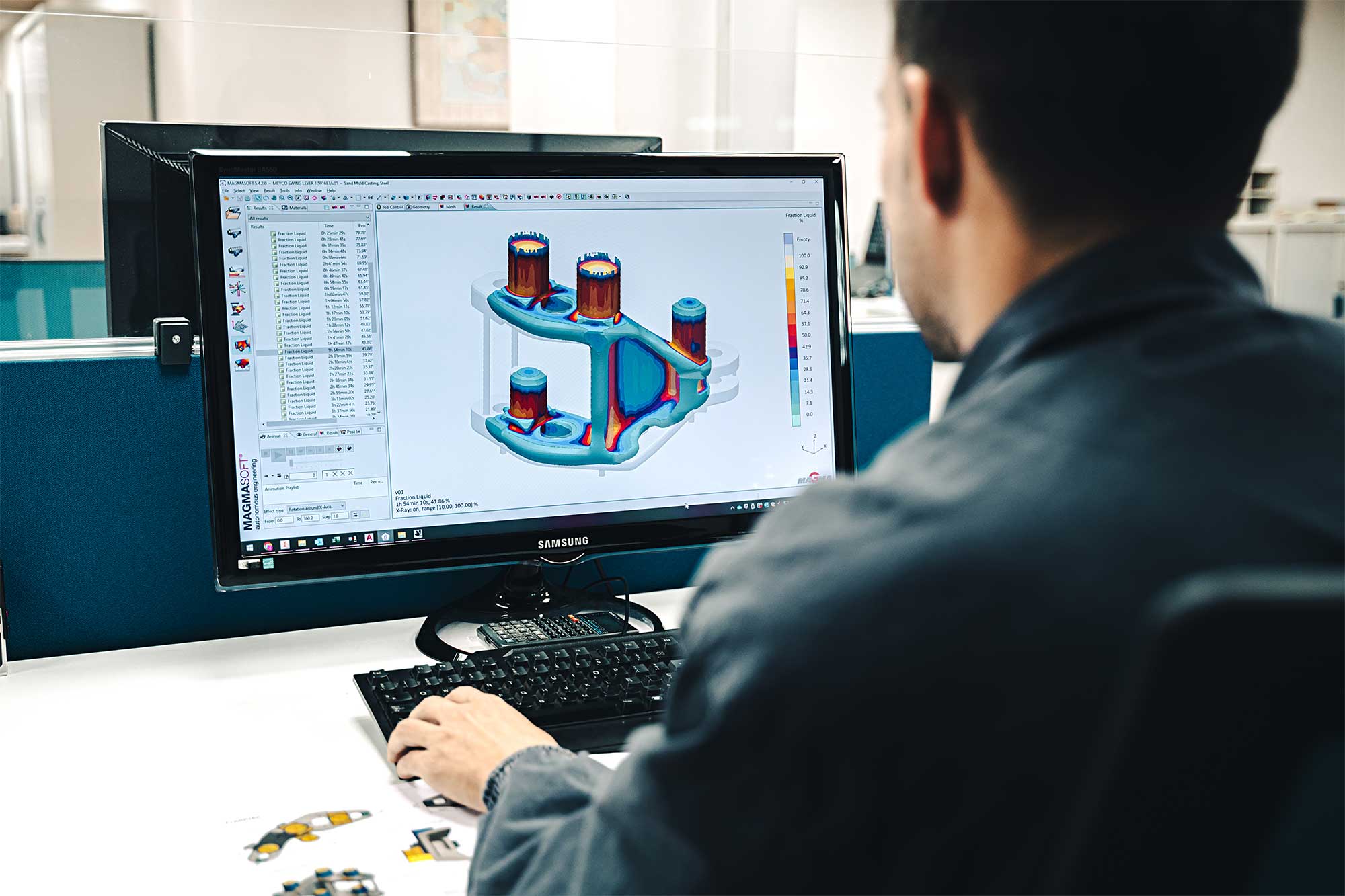 The technological commitment made by this section takes the form of a sophisticated fusion simulation system that facilitates the choice of the most suitable alternative.
An existing technology support agreement with one of the most important European materials research centers provides access to highly qualified external consultants.
Different design programs are used, and the transmission of documents can be done electronically.